Search Results
Listings on this page:
All our listings:
21 listings found for that search. (Viewing: 13-21)
|
Bedrooms
3 -
Baths
1 | $589,900
OURS EXCLUSIVELY! This charming "old fashioned" Cherry Grove cottage has a large living/dinning room with finished, vaulted ceilings, wood-burning stove and beautiful hardwood floors. Master bedroom is on the main floor along with a large, modern kitchen and bathroom. Two good-sized bedrooms on the second floor along with a small "w.c!" Great back deck, washer/dryer shed.

|
Bedrooms
3 -
Baths
2 | $795,000
OURS EXCLUSIVELYL! This great, bayfront, cape-style, two story home has 3 bedrooms, 2 bathrooms, porch, eat-in kitchen and bayfront decks on both floors! AND, there's a wonderful two bedroom/two bathroom guest house (brown roof in photo)

|
Bedrooms
4 -
Baths
2 | $525,000
OURS EXCLUSIVELY! Legal, 2-Family home on sunny Main Walk! There are TWO, 2-bedroom apartments...each with full kitchens including dishwashers! House is wired for both satellite TV and Wi-Fi service. Each unit has it's own private deck space. Shared washer/dryer for tenant convenience! GREAT income opportunity!
|
Bedrooms
4 -
Baths
2 | $699,000
OURS EXCLUSIVELY - Wonderful 4 bedroom/2 bathroom renovation on Greene Walk has an amazing roof deck, beautifully landscaped gardens - wood burning stove - immaculately maintained and great income potential.
|
Bedrooms
4 -
Baths
2 full/2 half | $1,800,000
NEW EXCLUSIVE - "Blueberry Hill" Sleek and sophisticated, yet comfortable as your favorite cashmere sweater. You'll feel at home the moment you step through the gate at Blueberry Hill. This Cherry Grove home combines a clean, contemporary design aesthetic with classic beach style for a modern take on island living. Situated on a generous, impeccably landscaped double lot, the property features a three-story main house, guest house, 40-foot heated lap pool, spacious decks, a koi pond, and a beautiful, lush garden. The first floor of the main house features a spacious open-plan living/dining/kitchen area perfect for entertaining, with wide french doors opening onto the pool and garden. The kitchen is equipped with top-of-the line fixtures and appliances, Sub-Zero fridge, Miele dishwasher, Wolf range. Granite-topped counters and island, offering plenty of space for prepping, cooking, and serving. Also on the main floor is a guest bedroom with full bath. Laundry room. The entire second floor is a luxurious, light-filled master suite with its own open-plan living/dining/kitchenette, master bedroom and bath, plus a screened-in porch that overlooks the pool and garden, offering sweeping views of the Great South Bay! On the third level is a windowed office/observation room with a 360-degree view of the island, the bay, and out to sea. The separate guest house—which also doubles as the pool house—provides a third bedroom and full bath, and offers your guests a bit of privacy. Last but not least, the home is set off by its beautiful garden and koi pond. Professionally designed and executed, the garden invites you in with a lush, yet crisply formal style as you enter the gate, and continues through to the quiet serenity of the koi pond and its waterfall.
|
Bedrooms
4 -
Baths
2 | $549,990
2-story contemporary with large yard, 4 bedrooms, 2 bathrooms...open, sunny deck space with hot tub. Just 4 houses off the ocean on a direct beach access walk! PRICE JUST REDUCED
|
Bedrooms
4 -
Baths
3.5 | $875,000
Brand new renovation, completely clad with harvested Cypress...with 4 bedrooms and 3.5 bathrooms! Large corner lot very close to beach access. This two story home offers bedrooms on the main level and living/dining/kitchen on the second level! Sustainably grown oak hardwood floors throughout. Interior walls and ceilings are pine - not sheet rock! Two outdoor decks...lots of windows and sunshine!!
|
Bedrooms
4 -
Baths
2.5 | $999,000
Brand New construction right on the Great South Bay! New bulkhead, 4 bedroom, 2.5 bathrooms. Two story with lovely guest cabana. Central air and heat, granite kitchen counter tops, hardwood floors. Possible Owner financing!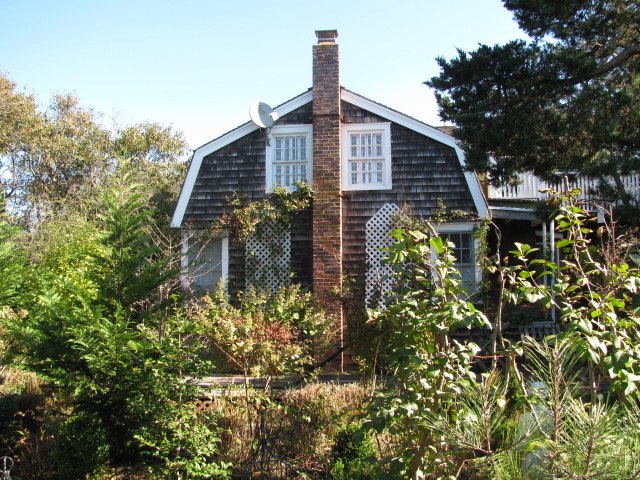 |
Bedrooms
5 -
Baths
3 | $795,000
OURS EXCLUSIVELY! Historic "Pride House" is located on one of the highest elevations in the Grove on the charming West End. This lovely house has all the original charm of a country home, featuring 3 bathrooms, 5 bedrooms, wood burning stoves, French doors opening on to lovely decks. Original pine plank floors with contemporary kitchen. Partial basement, out door shower. Spectacular gardens on an extra large lot with mature perennial plantings & French bronze fountain. This one-of-a-kind home will also produce excellent rental income.